Below is some of the bad advice given to new homeschoolers:
1. BAD ADVICE: Contact the Department of Basic Education and register your children for homeschooling.
Educational officials are administrators of the state school system. The large majority of them have very little knowledge of home education and even less understanding of the rights and responsibilities of parents with respect to their children's education. Find out how and why educational officials might violate your children's rights and hijack your home education experience and how to prevent this.
2. BAD ADVICE: Buy a full-service curriculum package with text books for every subject.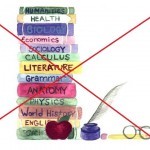 You might think that you don't know what children must learn in each grade and that a curriculum package will provide everything you need. It might, but it might also derail your children's learning and be an emotionally and financially expensive set-back. You need to learn more about how children learn and what options will maximise their learning experience.
3. BAD ADVICE: Set up a learning area in your home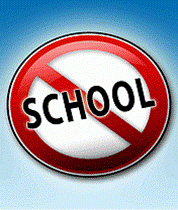 Most new homeschoolers try to recreate their own classroom experience at home with their children as that's their idea of schooling. They set aside a learning area and decorate it to look like a school classroom. Learn why this is a waste of time, energy and money and where your focus should be instead. Discover why replicating school at home is usually a disaster.
4. BAD ADVICE: Start at once so your children won't get left 'behind'.
Find out why homeschoolers can never be 'behind' and why it is critical not to start formal learning activities straight-away. Learn what both you and your children should be doing instead, when you first start homeschooling.
…and the list of bad advice goes on.